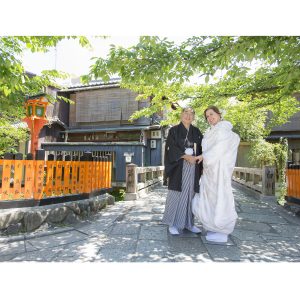 It was sunny day and full of green leaves celebrated us.
A couple from Brazil got wedding in a shinto shrine and we headed to Gion area for photo shooting.
I was a photographer and a guide as well during taking them there.
Those contrast between green and red are so photogenic that we all were happy and surrounded with good vibes.
Congratulations!!