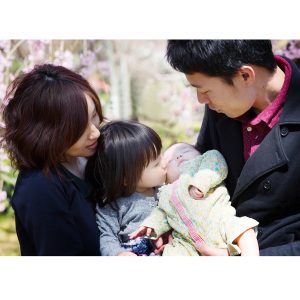 At the Kyoto imperial palace garden in April, there are bunch of cherry blossoms every year.
I had a chance to shoot a family photo and there was such a moment.
A girl just kissed her sister while I was shooting.
Actually, this was not the second time I shot these family but the baby wasn't there for the first time.
I have enjoyed shooting a family history and look forward seeing these girls will be grown up.
I hope this image is going to be their favorite as well.
It's a honor as a family photographer!