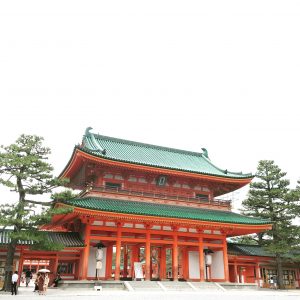 It's rainy and cloudy day today but I am out working on some location scouting.
Not so many tourists out there but still nice to take pictures this Heian shrine in Kyoto.
I would like to be your photographer for your anniversary, engagement or family photo here.
Feel free asking us any question. We are all English speaking staff.